PADI Open Water Course 3-4 Days from only 280 Euro ! - click here to book ! - EMAIL US
Daily Diving from only 39 Euro per day for 2 boat dives ! - click here to book ! - EMAIL US
For special prices on diving packages & PADI courses click here to - EMAIL US !

PADI Open Water Diver Course
Duration: 3-4 Days
The Open Water Diver Course is designed as an entry-level course for people who have little or no diving experience. This 3 - 4 day course will take you from being a non-diver to having a PADI Open Water Diver License, which is the most widely accepted and popular certification world wide.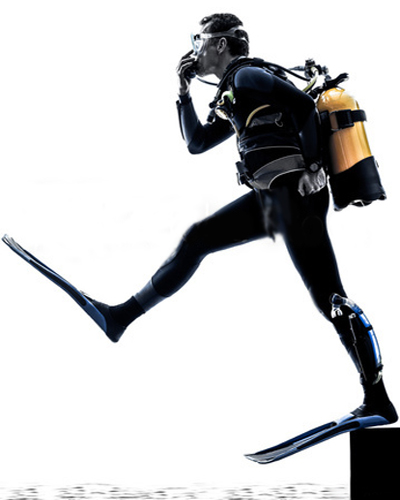 The Open Water Diver Course includes 5 academic theory lessons, 5 corresponding pool (or confined water) sessions, and 4 dives in open water. The academic training is held in our well-equipped, air-conditioned classrooms located in one of our 3 diving centers. Depending on which facility you take your training, the initial confined water training is held a 3.5 meter swimming pool with 1 meter platform, or in the warm, clear waters of The Red Sea surrounded by tropical fish and coral. The open water training dives are conducted by shore or by boat, depending on the diving conditions.
Whether by shore or by boat, the 4 open water dives are made at new and enchanting dive sites to enjoy the abundance of marine life while completing your training. You will apply your new knowledge and skills on the four qualifying dives under the guidance of your instructor. Also, there is a final exam to ensure you understand how to plan your dives and dive safely when diving without a professional after being certified. After successful completion of all the course requirements you will receive the certification of Open Water Diver.
At the start of the course all candidates will be tested on their ability to swim a distance of 200 meters and to tread water for 10 minutes. The PADI Open Water Diver Manual and PADI Open Water Diver videos are essential for all courses.
We offer three exciting options for taking the PADI Open Water Diver Course:
Option 1:
The Standard Open Water Diver Course is the basic Open Water Diver Course. It includes academic theory mixed with water sessions. During the academic sessions you will watch the Open Water Diver video and listen to your instructor's elaboration. After each theory session you will go for a confined water session in shallow water located in front of the dive centre. During the confined water sessions you will practice some skills and then go on open water dives in the sea and explore the aquatic life on. This is where you apply what you learned in the classroom and confined water sessions to adapt to the underwater environment.
Option 2:
The Fast Track Open Water Course is ideal for people who prefer an action holiday, but have completed all the theory by self study at home, prior to starting the course. The self study at home will allow you to complete the course in 3 days instead of 4, saving you 1 day of your holiday to enjoy more diving!
Upon starting your course, your instructor will collect the 'Knowledge Review' questions, review them and remediate if necessary. Then it's time to go diving! All the confined and open water sessions are conducted as per the standard course. After successful completion of all the course requirements you will receive the certification of Open Water Diver.
Option 3:
If you enjoy having some luxury during your diving holiday, then the Private Open Water Diver Course is the one for you. You can mold it to fit your activity schedule, setting the schedule you chose, and in any number of days during your holiday. While the Standard course can take up to eight students, you will enjoy being on a one to one, or two to one basis (if your friend wants to join) with the instructor who is able to give you more personal attention.
Prerequisites:
Minimum age 10 years old, with no history of asthma or other respiratory problems.